Reef Insurance for Habitat Restoration: Mexico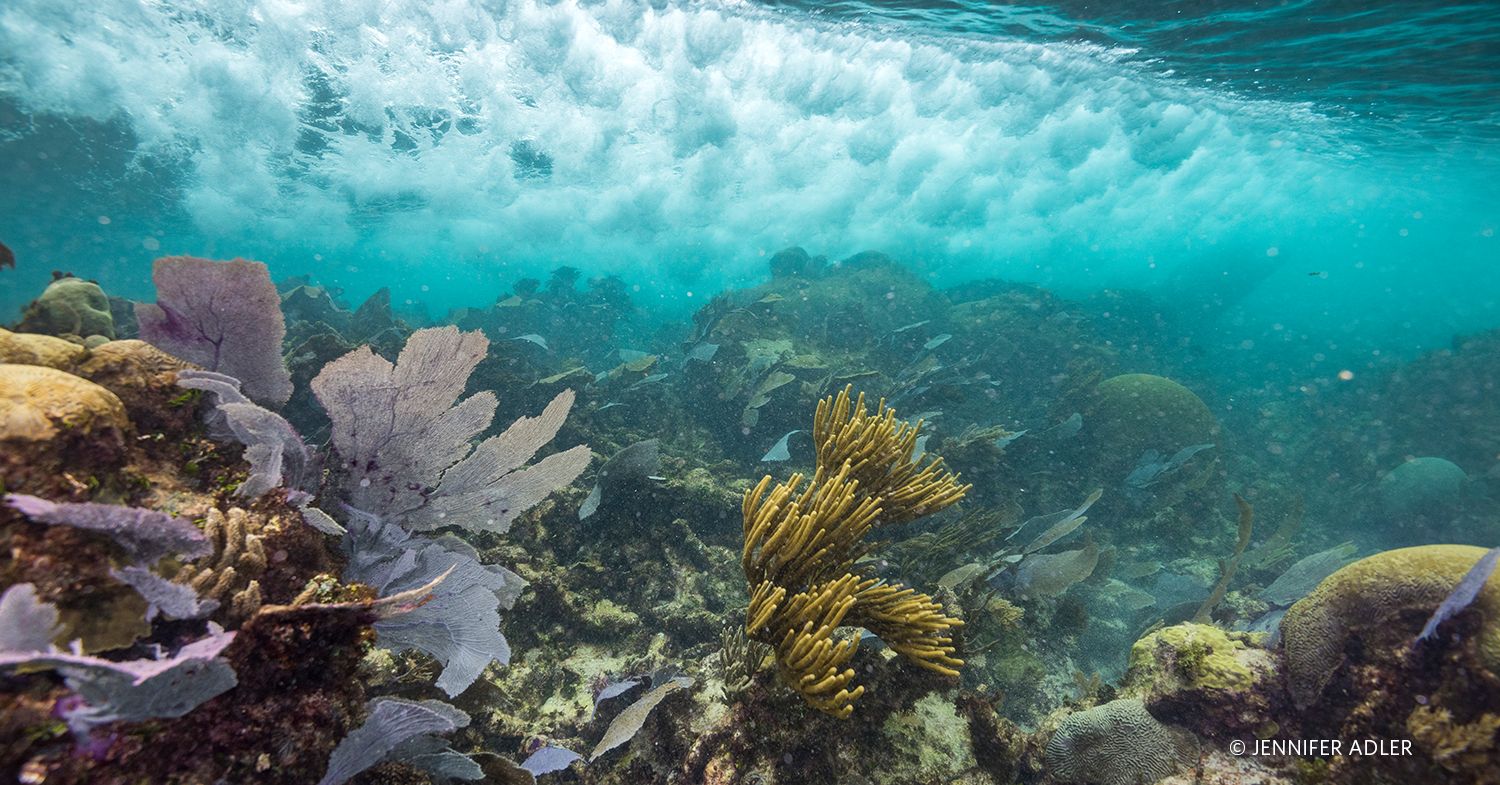 01 févr. 2022
In the wake of Hurricane Delta in 2020, dozens of local volunteers, collectively called the Reef Brigades, gathered on the beaches of Quintana Roo, Mexico, to repair coral reefs pivotal to the coastline's survival. In a region frequently visited by destructive hurricanes, reefs provide services that strengthen the Yucatán Peninsula's resilience against storm damage and daily erosion — including diminishing up to 97 percent of a wave's impact before it hits shore.
Quintana Roo's coral reefs also attract more than twelve million visitors annually to the Peninsula's shores and are pivotal to the state's US$10 billion tourist industry. When reefs are damaged, the community is left to pick up the pieces: storms can close businesses, erode beaches and cause billion-dollar repairs. It is imperative that these invaluable habitats are protected.
In 2018 Quintana Roo's State Government, the National Parks Commission, joined with local stakeholders and TNC to pilot a threefold conservation strategy consisting of a trust fund, the Reef Brigades and the world's first coral reef insurance policy. In 2019 the trust fund, known as the Coastal Zone Management Trust, purchased the coral reef insurance that covered 160 kilometers of coastline across six municipalities. If hurricanes track into a predetermined geographical area and register wind speeds of 100 knots or more, a payout is automatically generated.
The strategy has already proved effective: Hurricane Delta triggered an insurance payout of $850,000 in 2020. The Reef Brigades were also deployed and stabilized more than 2,100 coral colonies and reattached more than 13,500 coral fragments. The groundbreaking reef insurance helps protect the reef, which in turn protects the Yucatán Peninsula's economy and ecology by simultaneously safeguarding beaches, tourist infrastructure and critical habitats. The insurance's success has enormous implications for the roughly 840 million people on coastlines worldwide, and TNC is working to replicate the model with prospective projects in the Caribbean, Asia and the United States.